Stamped Concrete Overlays and Residential Homes
Stamped Concrete Overlays and Microtoppings
In order to have the highest quality results in any project, it is imperative that there be a solid foundation upon which to build. We pride ourselves on the meticulous repair of damaged flooring in order to ensure long-lasting, quality improvements. Stamped concrete overlays and skim coats will perform subject to proper surface prep.
We specialize in garage floor epoxy applications in order to improve your existing garage floor surfaces or to install a new one. Garage floor epoxy is ideal due to the scratch and moisture-resistant properties. This combined with a rapid cure time makes our epoxy floor coatings advantageous for both residential and industrial applications.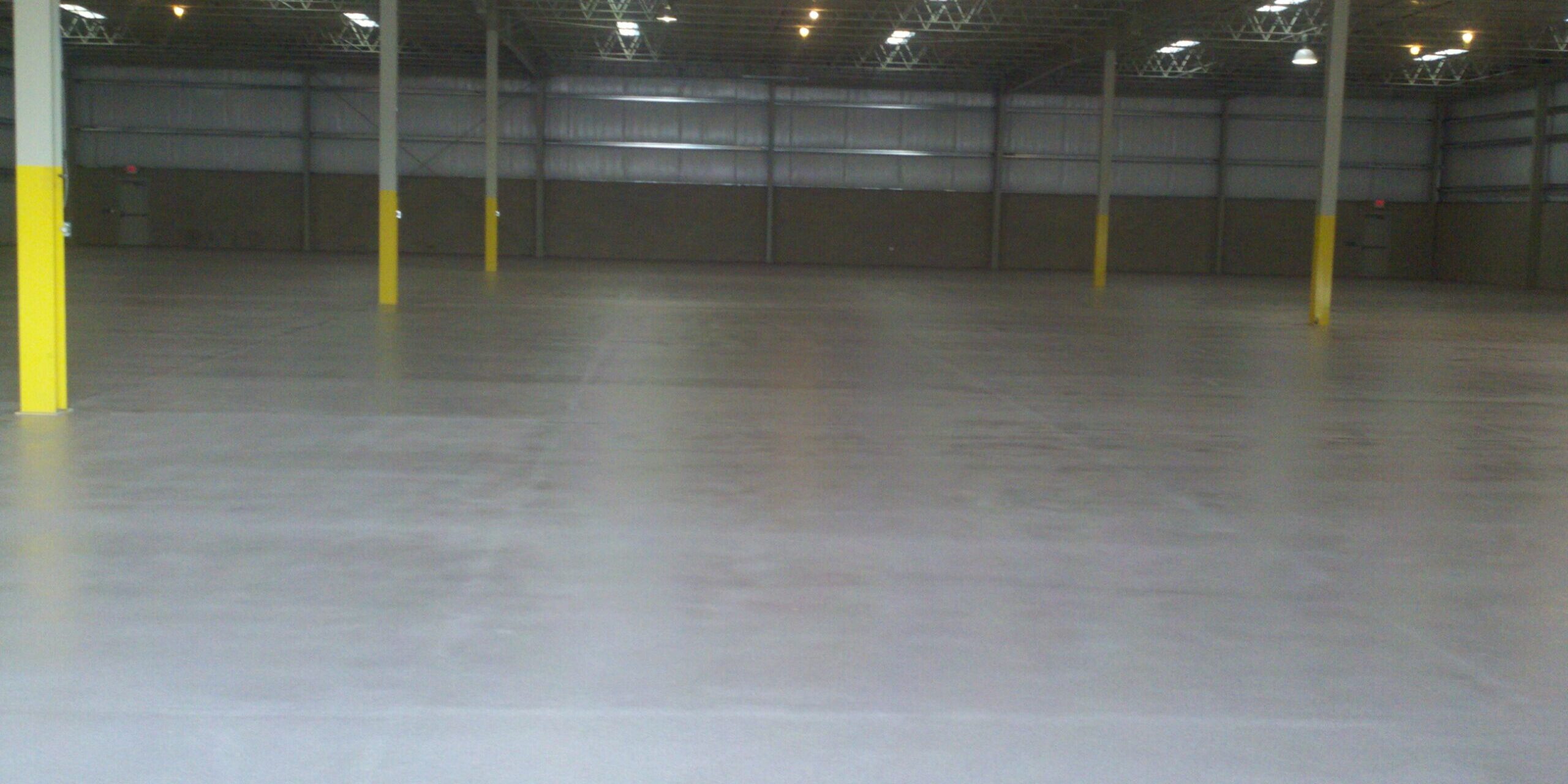 Self-Leveling Concrete, Stamped Concrete Overlays & Micro Toppings
If the luxury look is what is desired at a more affordable price, then self-leveling concrete, stamped concrete overlays may be the solution that is needed. Previously damaged floors or floors with uneven surfaces would benefit from this system. A number of dyes and stains can also be applied to a self-leveling floor or stamped concrete overlays in order to further customize the look to match the interior design. Stamped concrete overlays are a much thinner application that is suitable for jobs not requiring the more extensive self-leveling process.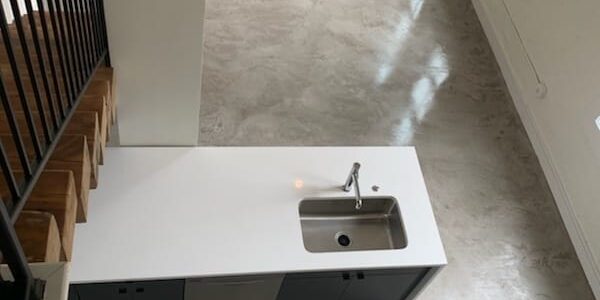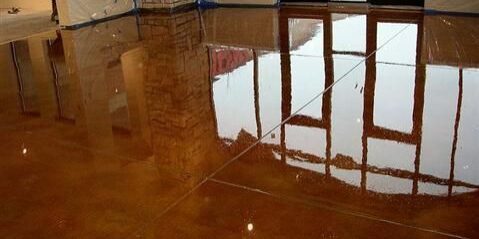 Concrete Coloring - Acid Stains & Dyes
All of our flooring systems are fully customizable with acidic stains and dyes to create an endless array of design options for your next project. Update basements floors or common area with one of these customized stains so unique that no two stains are exactly the same. Stamped concrete overlays result in a natural appearance with acid stain colors.
Residential Uses for Decorative Concrete include Homes, Condos, Townhouses, Hotels & Resorts
Homes, Hotels, and Resorts
Versatile with comparatively low maintenance requirements, concrete systems can be used throughout the interior of a home, including for basement floors. With the number of design options available, including stamped concrete overlays, you are sure to find the texture and style that meets your needs.
We provide simple to advanced garage floor coatings for residential homes. We have numerous options depending on budget, design, and decorative requirements. Our systems provide a high-performance floor that is easy to clean, chemical and hot tire resistant with long-term durability.
Basements Floors, Kitchens Baths and more!
Transform any interior floor with a decorative concrete solution for a low-maintenance yet impressive finish. There are a number of systems available based on design requirements. Options include basement floor systems, kitchens, baths, porches, and entertainment rooms.
Pool Decks, Patios & Driveways
Our stamped concrete overlays are perfect for restoring existing concrete pool decks, patios, and driveways with a new decorative surface. New surfaces are available in countless natural stone or brick patterns to match your exterior décor.


Stamped Concrete Overlays and Local Areas We Serve
Philadelphia, Bristol, Chalfont, Doylestown, Dublin, Hulmeville, Ivyland, Langhorne, Morrisville, New Britain, New Hope, Newtown, Penndel, Perkasie, Quakertown, Richlandtown, Riegelsville, Sellersville, Silverdale, Yardley PA
Call us today at (215) 245-7360 or Contact Us by email
© 2004-2023 Concepts in Concrete Bristol PA | All Rights Reserved | Powered by Rettig Digital