Epoxy & Concrete Repair and Restoration
Concrete floors are durable and long-lasting, but even concrete is not immune to the ravages of time. The surface of your floor may be worn, cracked, chipped, pitted or abraded. It may have had coatings applied to it or it may have been painted. During construction, holes may have been drilled or shot into the concrete. Old floor coverings may leave behind adhesives and residues. Sometimes moisture builds up between layers of flooring, coatings, and concrete. Every floor is different and requires different handling, but all concrete floors must be uncovered and repaired as needed. Our experienced concrete repair crews have the skills necessary to detect problems and correct them. We emphasize quality, strength, and durability for the finest in concrete repair.
Flooring, Adhesives, and Mastic Removal
Concrete repair begins by removing any existing vinyl or ceramic tile. We grind or shot-blast the concrete to remove all of the remaining adhesives without damaging the floor. The exposed concrete is then examined for damage. Moderate to severe damage can be repaired through the use of self-leveling concrete, epoxy finishes, or concrete overlays. Concrete that is not damaged can be ground until it is smooth, then tinted and polished for a beautiful decorative effect.
Because we know that a properly prepared surface is key to a top-notch concrete repair or concrete restoration job, we use the best tools and equipment available. Concrete is an uncompromising surface and we don't compromise, either. We provide you with the very best in concrete repair including surface preparation,  grinding, and shot blasting.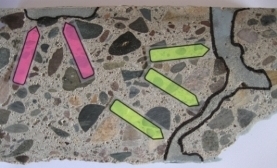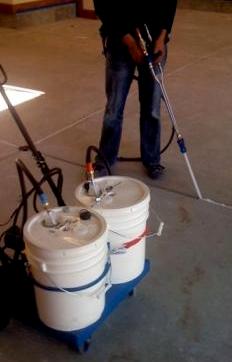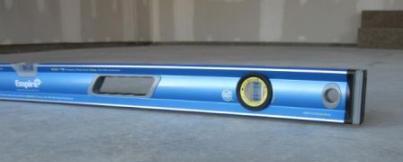 If your floor is cracked, the concrete repair must be undertaken before new coatings or other floorings can be applied. Left untreated, even small cracks can eventually cause big problems. We fix cracks permanently by injecting fillers that cure below the surface and completely fill the crack, no matter how deep it is.
Epoxy concrete repair can only be undertaken if the existing epoxy was applied properly. Improperly applied epoxy floor coatings may develop tiny air pockets or even separate and flake off. In addition, epoxy that was applied over an improperly prepared surface must be removed before new epoxy coating or other resurfacing is applied.
Concepts In Concrete provides concrete repair services up and down the east coast for larger commercial and industrial jobs. For smaller concrete repair work we tend to travel 100 miles from Philadelphia including New York, New Jersey, and Delaware.
Call us today at (215) 245-7360 or Contact Us by email
© 2004-2023 Concepts in Concrete Bristol PA | All Rights Reserved | Powered by Rettig Digital