Concepts in Concrete
Commercial Concrete
Flooring for Churches
Polished Concrete & Epoxy Floors in Churches & Religious Centers
To the untrained eye, liturgical design needs are an oversight, but ask any Pastor, Rabbi, or Priest about the design of their sanctuary or synagogue and they'll immediately mention the religious significance of various colors, styles, fabrics, or other elements within the design theme. Polished concrete floors in church worship areas and surrounding properties provide functional strength, durability, and aesthetic flexibility for religious venues where specific colors and styles play a key role in the underlying design needs of the church.
Your floor is as much a part of your church's cohesive branding as any other elements or furnishings are within your worship center. It plays a pivotal role in your interior design and how your visitors perceive the surroundings of your church venue.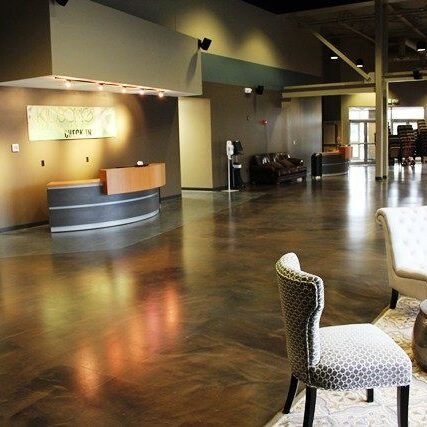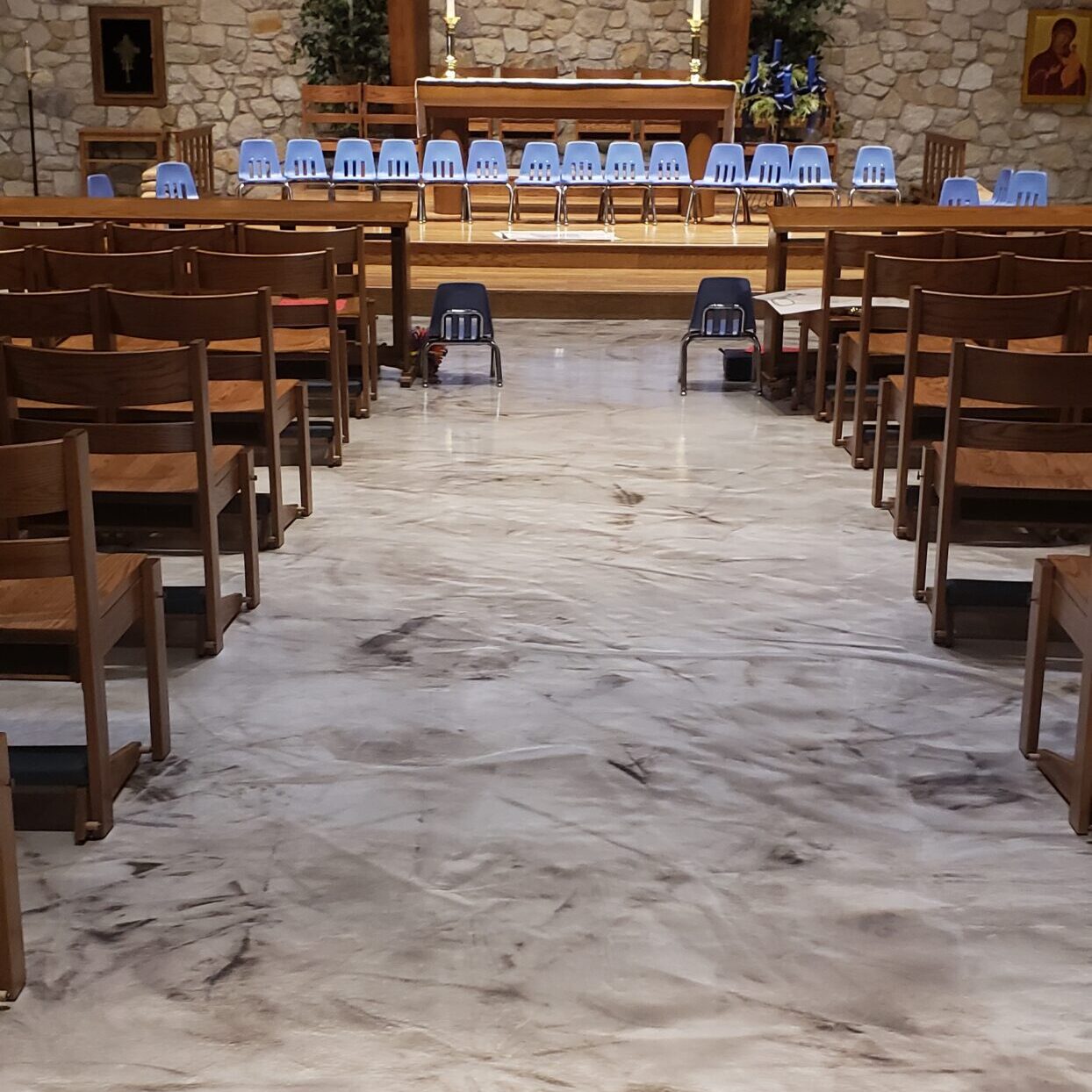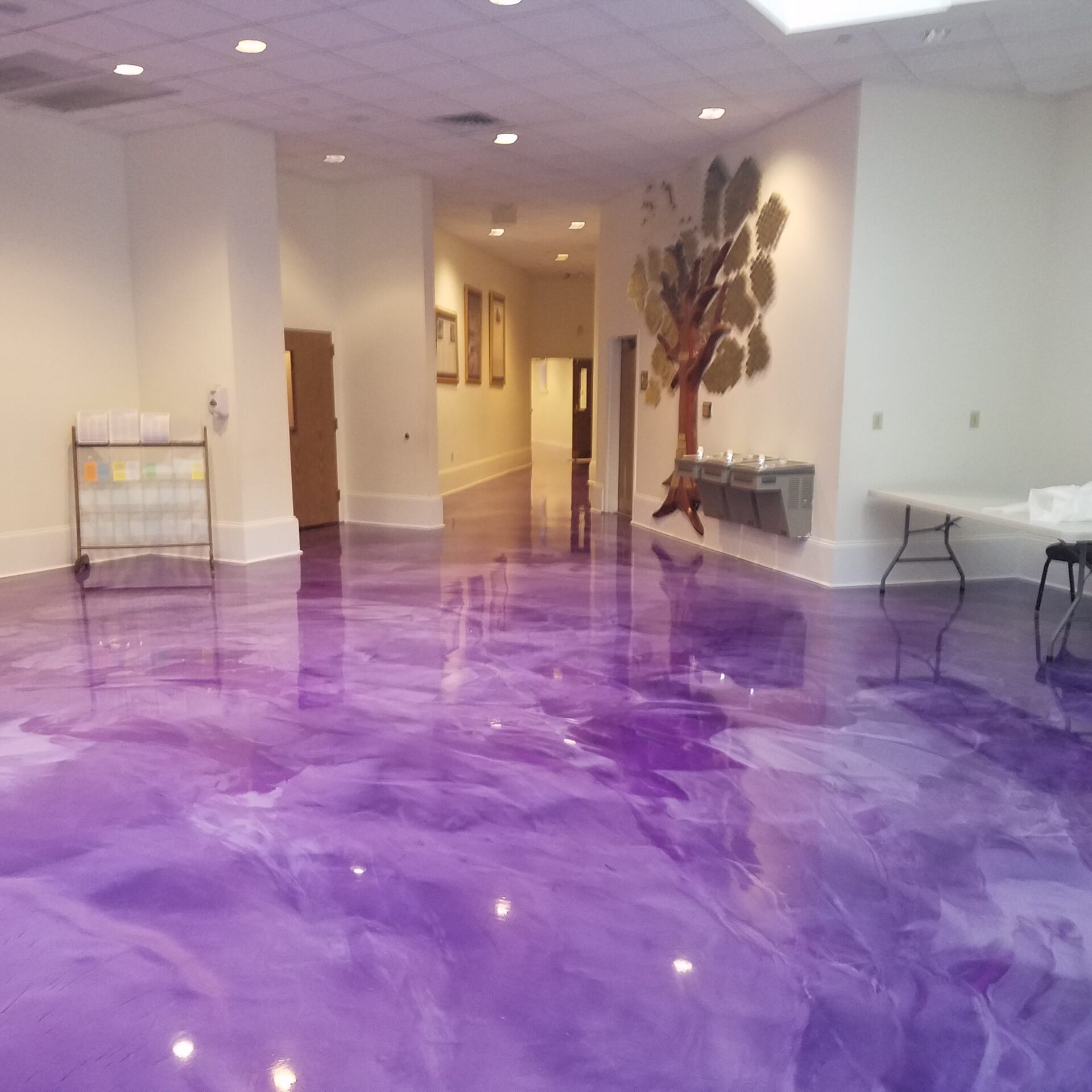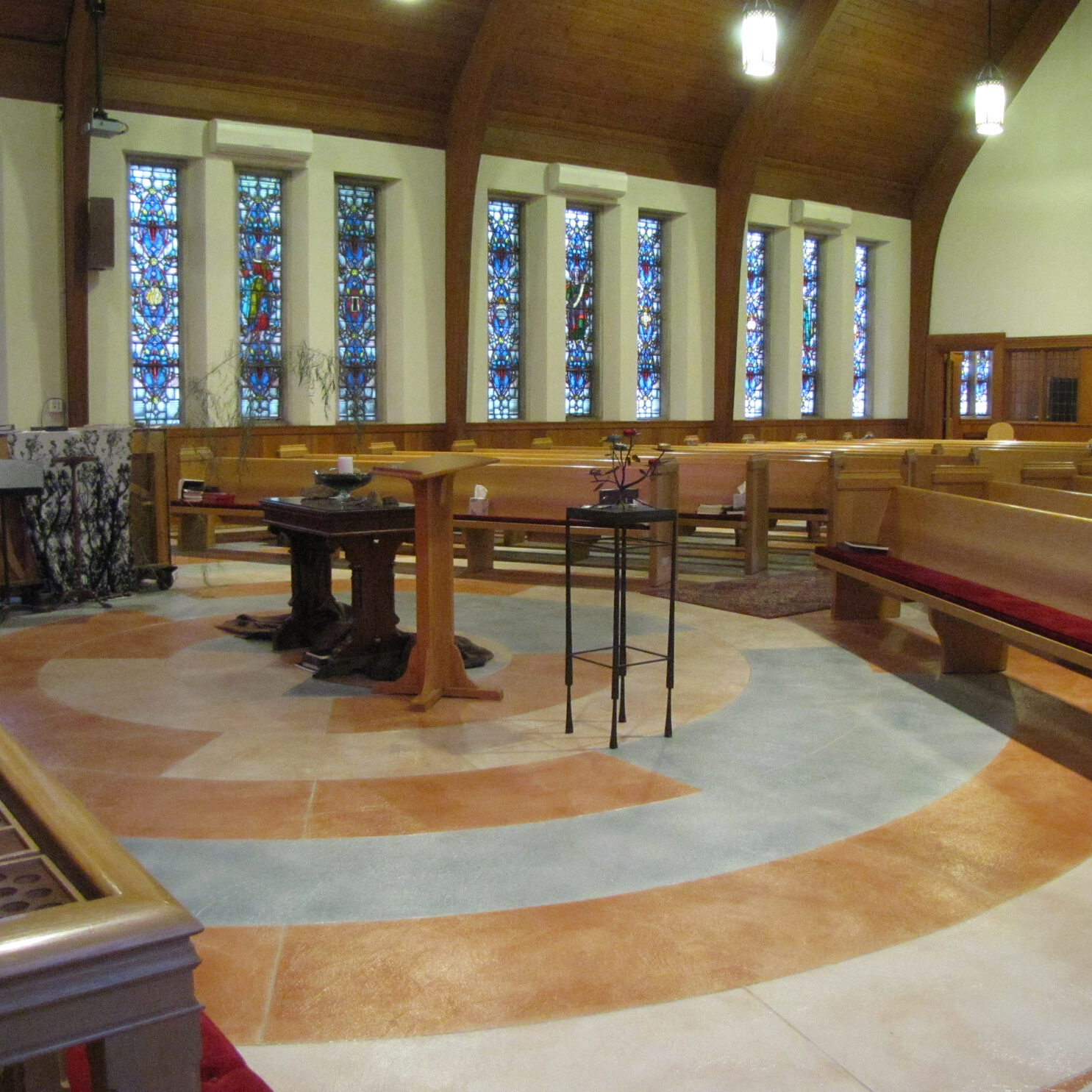 Why Choose Polished Concrete
or Epoxy for Church Floors?
Churches frequently see high foot traffic and frequent moving of tables, chairs, pews, and other furnishings throughout the worship areas as they adjust and adapt to accommodate members of the congregation. Polished concrete flooring is the ideal flooring solution for a church as it can withstand the heavy foot traffic and the constant moving of furniture and furnishings that typically
take place within these busy worship centers.
Whether your church holds weekly functions throughout the year, VPK or summer school for the little ones, or just weekly wear and tear following communion and interactions at the main altar and platform areas, polished concrete floors are a popular choice over VCT, commercial-grade laminates, tile and carpet flooring options which tend to require more frequent and invasive maintenance.
Rich Reverb & Acoustical Sound,
Slip Resistant Surfaces
Polished concrete floors have a high gloss, wet look, but they are not slippery as long as the surface is kept free from dust and debris. These floors are actually slip-resistant and generally safe for a variety of congregational use cases including use in the narthex, sanctuary, and other areas of the church.
Affordable Long-Term Choice
Low Maintenance
Durable
Aesthetically Appealing Natural Finish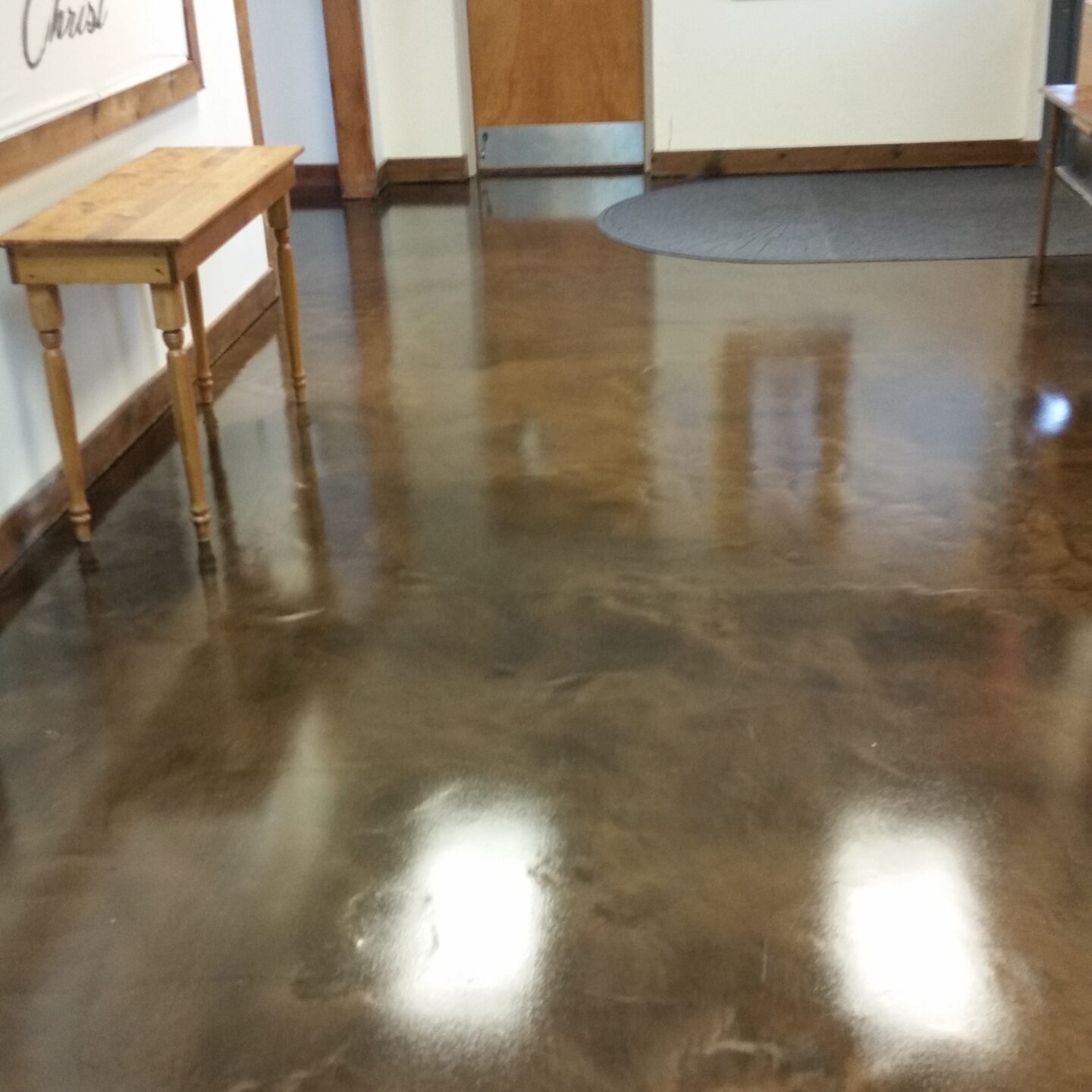 How Long Do Polished Concrete Floors Take to Install in a Church?
If it's time to update your church floors and you're considering polished concrete or epoxy floors, you're probably wondering how long it will take. The area of the floor, the complexity of any intricate or difficult-to-reach locations, and the current state of the floor will play a role in the total amount of time that it takes to polish the surface. A typical floor can be polished at a rate of about 3,500 square feet per day however, the desired end finish will also directly impact overall application times as additional polishing is required for the highest gloss finishes.
Polishing typically takes several days. Any dyes, colors, or densifiers to improve the floor's strength and protect it from spills or stains are applied during various stages of the polishing process. The church floor is ready for immediate use as soon as the polishing process is complete and about 48 hours after epoxy.
A typical congregation can have completely redesigned
polished concrete flooring surfaces ready for use in about a week whereas smaller congregations may only take a couple of days from start to finish.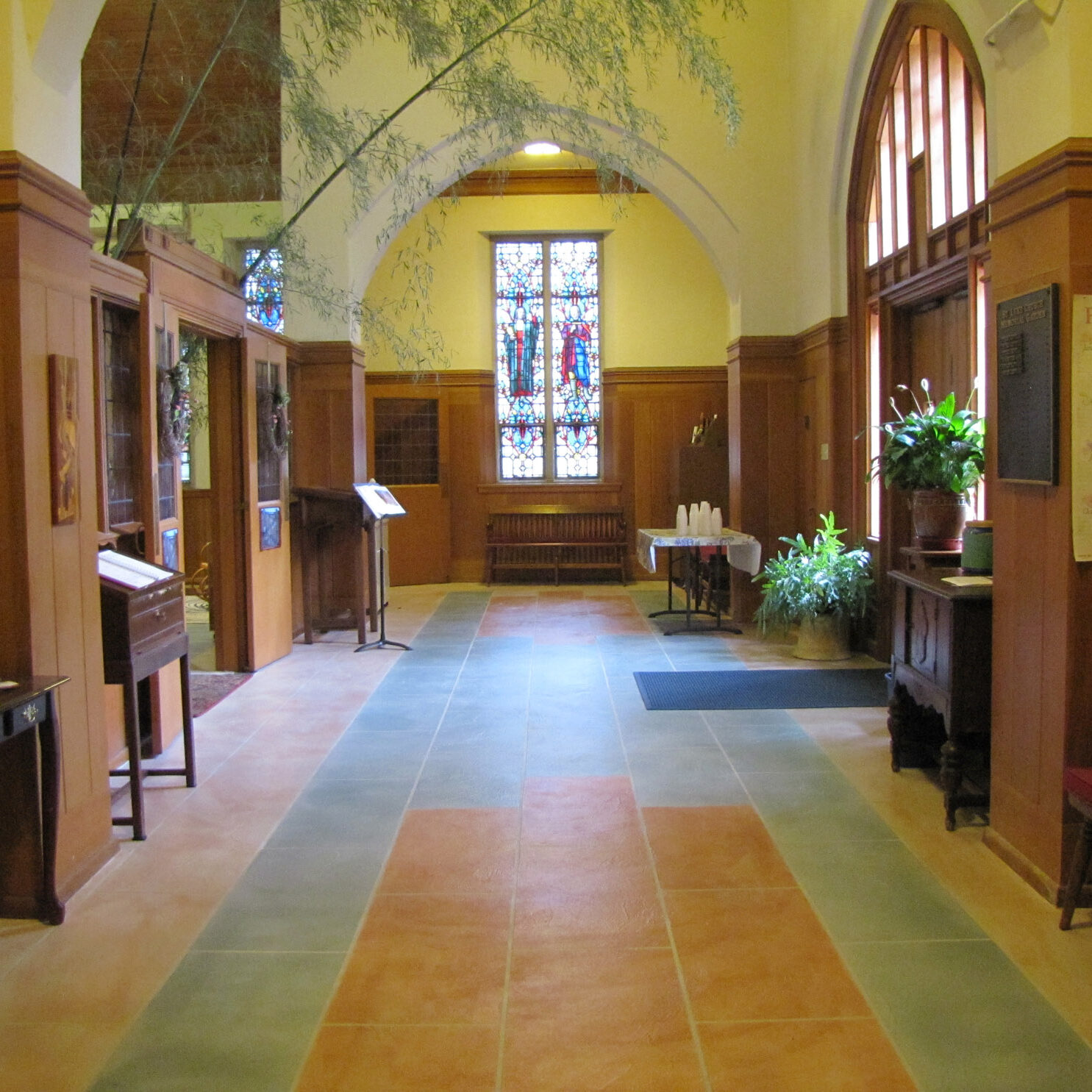 Concrete Flooring for Churches
Concrete Flooring Solutions for Every Church
Whether you're renovating a church or building a brand new church sanctuary, polished concrete floors are a budget-friendly option that will make a lasting impression on your congregation. They're durable, easy to clean and maintain, and resilient even under heavy traffic and frequent furniture adjustments, making them an ideal choice in church design throughout the sanctuary, narthex, and other fellowship areas throughout the church property.
Call us today at (215) 245-7360 or Contact Us by email
© 2004-2023 Concepts in Concrete Bristol PA | All Rights Reserved | Powered by Rettig Digital