Epoxy Floor At University Of Pennsylvania in Philadelphia
Here is a custom epoxy floor that was done for a fraternity house at University of Pennsylvania in Philadelphia.
 The basement floor in the house is over 60 years old. It was basically wasted unusable space because the existing floor was in such distress and neglect.
The facilities manager reached out to Concepts In Concrete in Bucks County, PA to provide a solution for the floor. Based upon the condition of the existing concrete, the amount of abuse the floor will take, minor moisture issues from old piping etc  an epoxy floor was recommended. The concrete floor was in too poor of condition to acid stain or polish and obviusly budget was a concern
To add more character to the epoxy floor and to give it more of a homey feel a custom logo was inserted into the epoxy floor. Concepts In Concrete has been doing custom logo work in concrete for over 10 years.
Some of the main reasons why an epoxy floor was recommended are:
Epoxy floors are decorative and can be customized with colored flakes, quartz, or metallics.
Epoxy floors are very durable and impact resistant.
Epoxy floors are resistant to most chemicals including beer and alcohol as well as oils, solvents and acids.
Epoxy floors can be installed so that they are slip resistant even when wet.
EPOXY FLOORS ARE ANTI-MICROBACTERIAL.
Most importantly, Epoxy floors are cleanable and can hold up well even if they are neglected, such as in a fraternity house.
Many commercial and restaurant kitchens in Philadelphia have quartz epoxy floors because an epoxy floor is resistant to most acids and chemicals found in food and harsh cleaning detergents. In addition to the fact that nothing bacteria wise grows in an epoxy floor and can only grow on top of the epoxy floor. Don't ever stop to think about what is growing under your tile floor.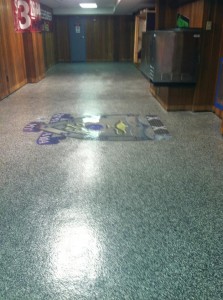 To lean more about an Epoxy floor, or how to make your existing concrete floor look good call Concets In Concrete. We service all of Philadelphia, Bucks county, Montgomery County, New Jersey and Deleware.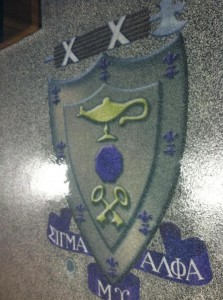 Call us today at (215) 245-7360 or Contact Us by email
© 2004-2023 Concepts in Concrete Bristol PA | All Rights Reserved | Powered by Rettig Digital